Change of road situation
From the Essex Scottischlaan it is no longer possible to enter the Bassevillestraat (one-way street).
Google Maps and other GPS systems have not yet implemented this change, so they might send you the wrong way.

From the Lombardsijdelaan you can drive to Holiday Suites via Hoveniersstraat and Bassevillestraat.
A second option is to navigate to 'Bassevillestraat 151'. Our parking is situated opposite the house number Bassevillestraat 151. A bit further down the same street you can turn into the Vakantiestraat where you will find the entrance to our building. You can only load and unload there.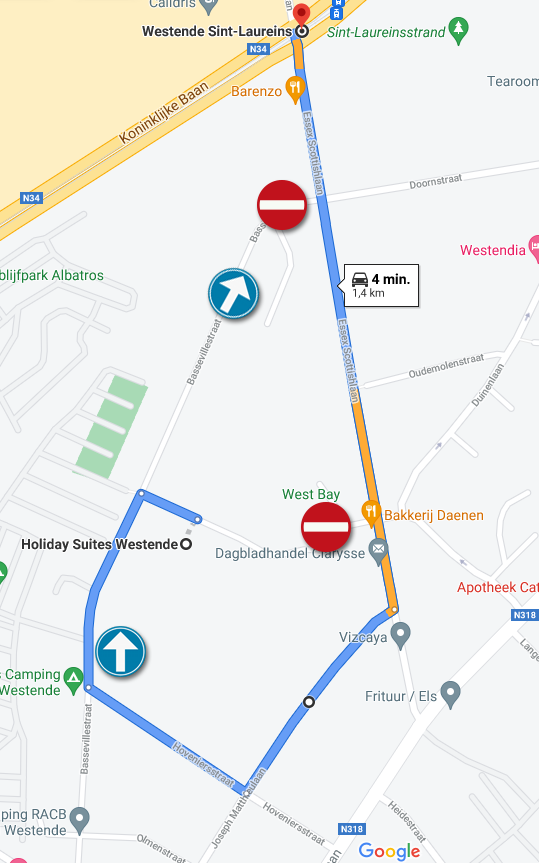 Parking
There is a private car park just next to the residence.
If you have added this option to your reservation, you have received the code of the barrier together with your access codes to your suite.
Haven't booked a parking yet? Call us on +32 (0) 588 03 03 and we will be happy to arrange this for you!
The parking fee is €8 per night.
Public transportation
Tram: halte Westende sint Laureins (700m)
Bus: halte westende dorp (1100m)